Today I am excited to share with you a few of the design elements we are planning for our new cottage. Hopefully, by the end of this post you will have a good sense of what our finished interior space might look like.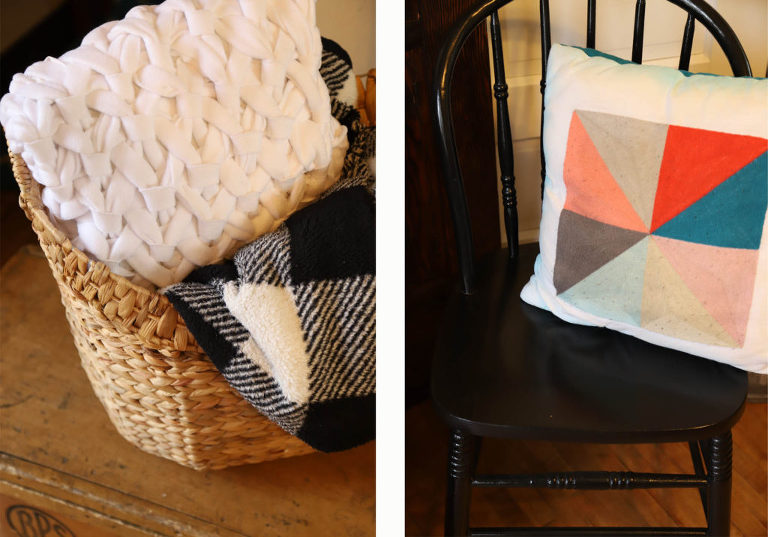 OUR FOREVER HOUSE
To be honest, I haven't given a ton of thought to the interiors of any of the houses we have lived in. I think, in part, it is because I knew we would only be living in them temporarily.
This house though, being our forever house, has caused me to think more critically. We want to be very intentional about what we surround ourselves with.

MIXING OLD WITH NEW
Though we are building a brand new home, we feel it is important to incorporate items that have seen a bit more life, and wear and tear. The reason for this is twofold. Number one, we don't want to feel that we can never touch anything, or be worried that our kids might break something.
Number two, we feel that a new house can seem a bit bland and stark if everything is perfect and new. A mix of found items can really help to give the interiors a casual, comfortable, and lived-in and vibe.
MAIN DESIGN ELEMENTS
There are four main categories of inspiration that I will be discussing: geometry, color, texture, and specialty items. They all work together to form an overall design style that is simple and orderly while also comfortable and casual.
Geometry
As an architecture major, I am fascinated with geometry. I love how simple lines and shapes can come together to form something interesting and beautiful.
One example of how we plan to incorporate geometric design into our new cottage is the five panel doors we have chosen. They mimic the pair of wooden doors we refinished last summer. I think they have a classic look that will pair well with the simple lines of the cottage.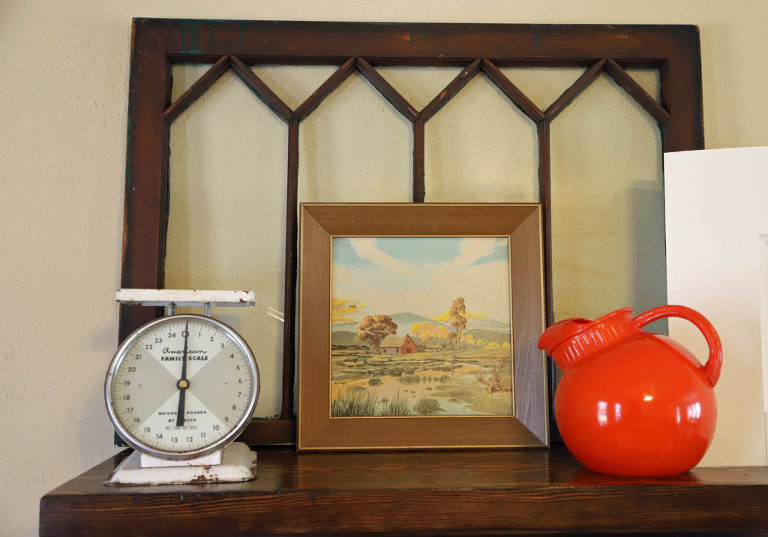 This window also displays basic, yet interesting geometry. I saw it out of the corner of my eye one day when I was browsing through an antique shop. Though it was priced higher than I wanted to pay, I could not get my mind off of it. Eventually came home with me, and we have loved it ever since.
Color Scheme
When it comes to color theory, I am definitely one who prefers a mostly neutral palette, with pops of interesting color. Knowing what colors to 'pop' with has been something I have slowly learned through the years.
In fact, the realization of the color scheme for our new house came to me a bit by accident. A few years ago I purchased this simple pillow. It kind of spoke to me, even though I couldn't really put my finger on why. The pillow has been a mainstay in our living room since that day, and every time I look at it I smile.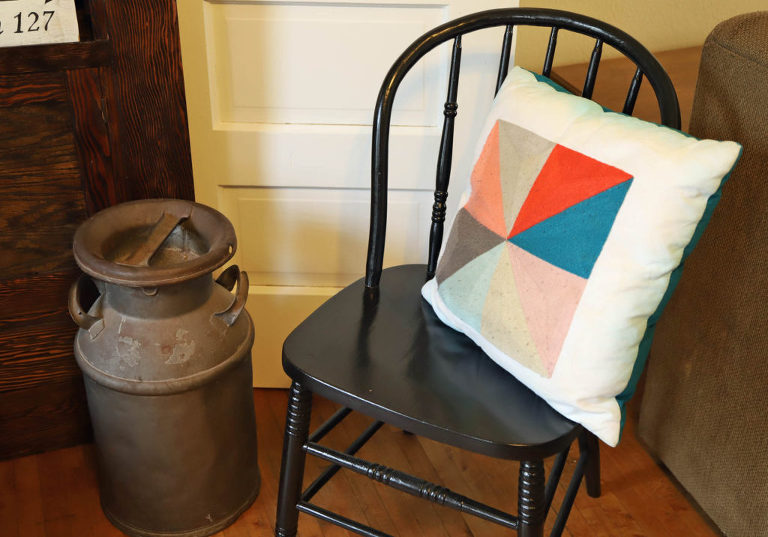 It wasn't until recently that I realized that the pillow brings a couple of my very favorite design elements to life. The geometric pattern is simple, and pleasing to the eye. But also, the colors themselves are those I tend to gravitate toward. With the exception of the tan color, which I would replace with a mustard yellow.
Without even knowing it, I have been accumulating items with these colors and bringing them into our home.
This rust-red pitcher, for example, adds just the right amount of color. And the small lithograph print features many of my favorites.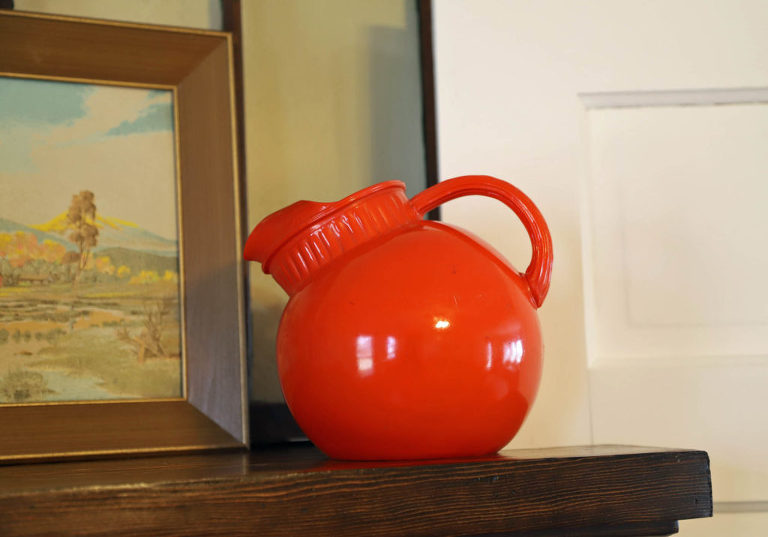 Texture
I am a huge fan of texture. More specifically, neutral texture. It is one of the reasons I am a sucker for a woven basket or a macrame wall hanging.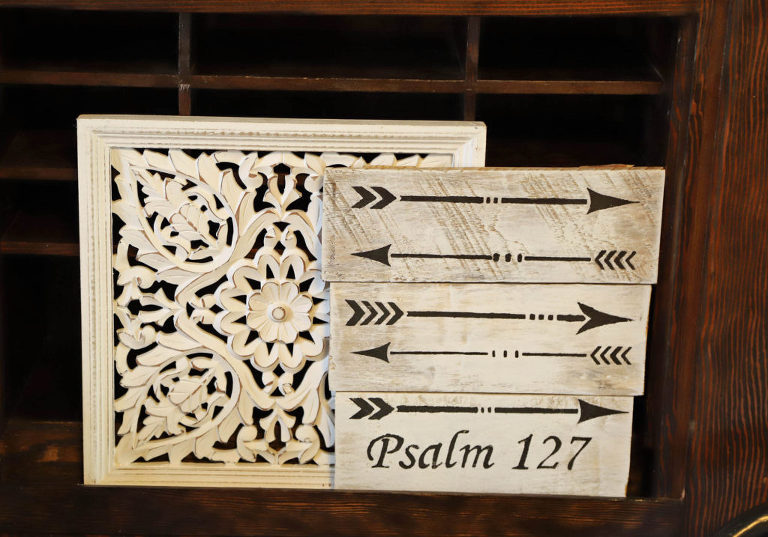 This pillow is one of the ways that I added a bit of texture to our home decor. I created a blog post a while back which details the steps to make one for yourself. I will be re-doing the video link in the near future. There have been people who have tried to make the project and have commented that the video could use a few more step by step instructions.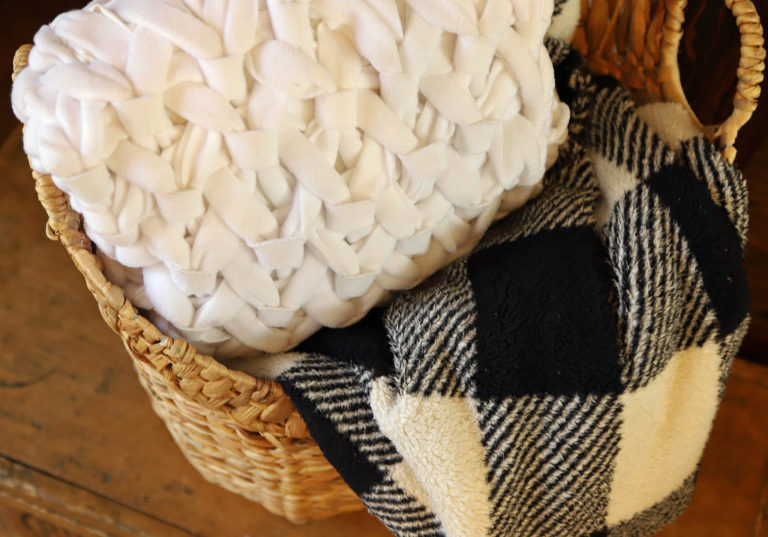 Other textured items might be really subtle. This pair of white bowls, for example, have a small bit of ribbing around their rims. I think this tiny bit of detail really adds visual interest to an otherwise ordinary piece.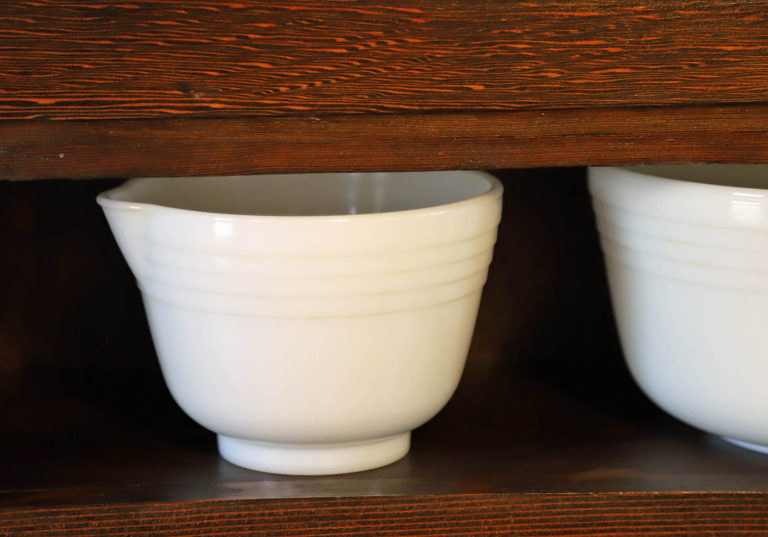 Special Items
A house filled with generic, store bought items will not have the same feeling as one adorned with well loved items. Displaying items that bring you joy or remind you of someone you love is the perfect way to make a new house feel like home.
We have special items of all types that we plan to utilize at our new cottage. The cabinet in this vignette, for example, is one of a set that my husband painstakingly restored this past winter. He put so much effort into them, and they are absolutely stunning!
A cream can, saved from the run down farmstead of my great-grandparents, will become a special conversation piece in the cottage.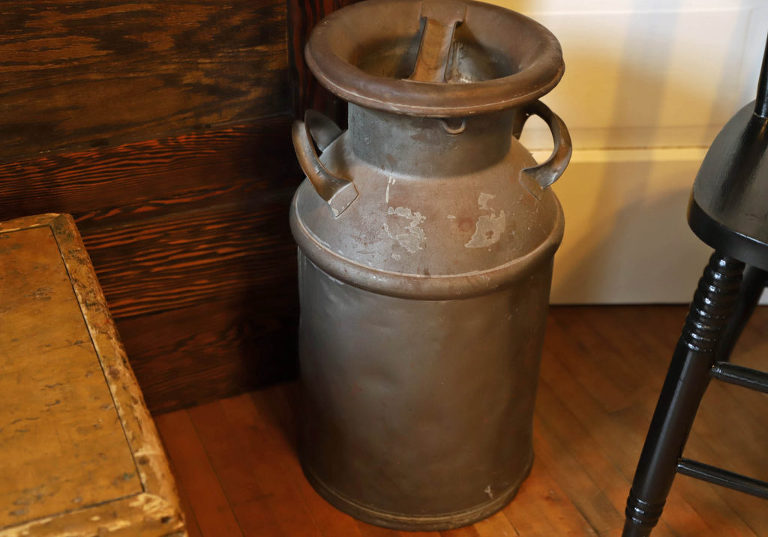 This crate has been used as a toy box for many years by our children. We plan to bring it with us when we move. Although it may eventually be filled with different items, it will forever hold the memories of a time when our kids were younger and enjoyed it as a toy box.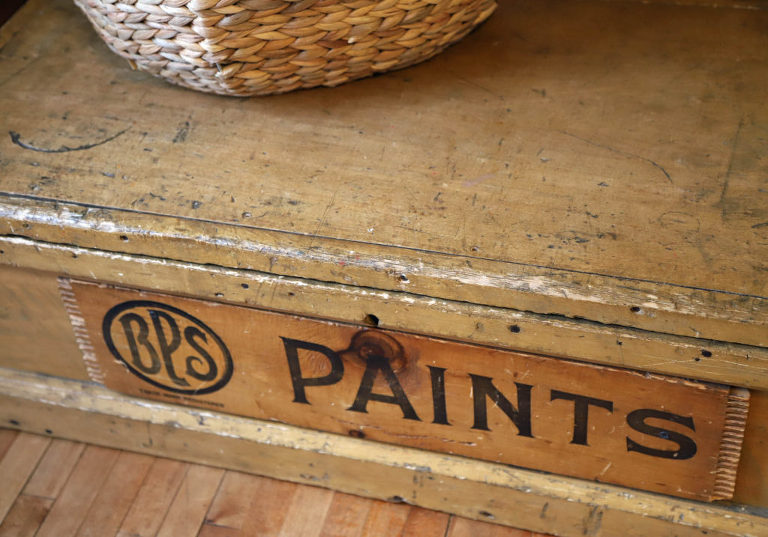 We are so excited to see all of these design elements come to live in our new home! If you would like to be the first to know about the construction timeline, be sure to subscribe to my email newsletter. I will be sending out house information there first. Also, consider subscribing to the Arrow Hill Cottage YouTube Channel. There, I plan to post a house building update once per week, as soon as we break ground.
Thanks for stopping by! I enjoy sharing this journey with all of you!
TAKE A CLOSER LOOK
In this video, I do a little walk-through of each piece in the vignette. I describe the design elements and talk about each piece and how they represent the elements.
PIN THESE IDEAS